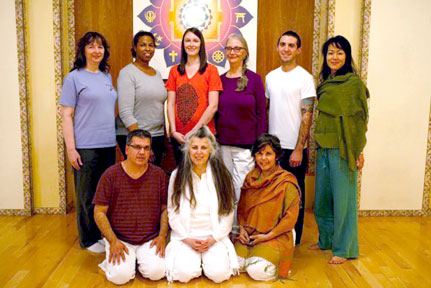 Creative Yoga Therapy
Creative Clinics/Creative Yoga Therapy (CC/CYT) provides a variety of training programs for all kinds of teachers, health professionals, caregivers and anyone interested in deepening their skills in their professional as well as personal like.
CC/CYT training complements other types of training, yet it is distinctly different from traditional chair, adaptive, gentle, restorative and other therapies.
Our trainings are multi-cultural, exceptionally creative and playful. Our trainees learn how to better communicate, engage, teach and provide tools for ongoing learning and well-being for all kinds of clients in all kinds of situations. They also learn to relate Yoga to all other traditions. And they learn to regulate their self-care while on the job and in personal life so as to continue to provide life-long quality service.
CEU's available.