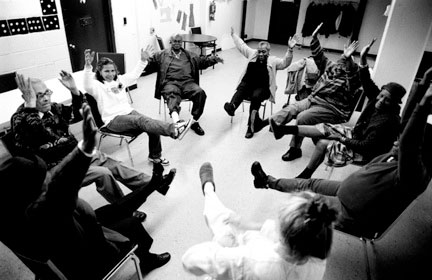 Creative Yoga Therapy
Creative Clinics /Creative Yoga Therapy (CC/CYT) has been providing patient care, special programs and staff training in day, residential and home-care organizations, schools, and in community and spiritual programs throughout the U.S. for over 22 years.
What distinguishes CC/CYT from other therapeutic modalities is the integration of creativity and play with modern science in engaging and benefitting diverse, often challenging populations. Research shows that with CC/CYT learning, quality care and daily performance are quicker, improved and longer lasting.
CC/CYT is for everyone regardless of age, health condition or economic status.
Please explore our menu under Patient/Student Care and Staff/Caregiver Training for more information on our medical, educational, community and spiritual services as well as our professional training programs.